Teacher Training Course
Ashtanga and Vinyasa 200 Hour Training
With Maayan Shenhar and Lula Almog
Group B: October – February 2021 
REGISTRATON OPEN
*Yoga Alliance certified
The journey into Yoga is a never-ending path of investigation. We opened this course from our own desire to continue this investigation, and for all who are fascinated by yoga, and wish to deepen their practice.
The course will give participants the tools to teach yoga, but is also intended for those who are looking for a personal process and learning.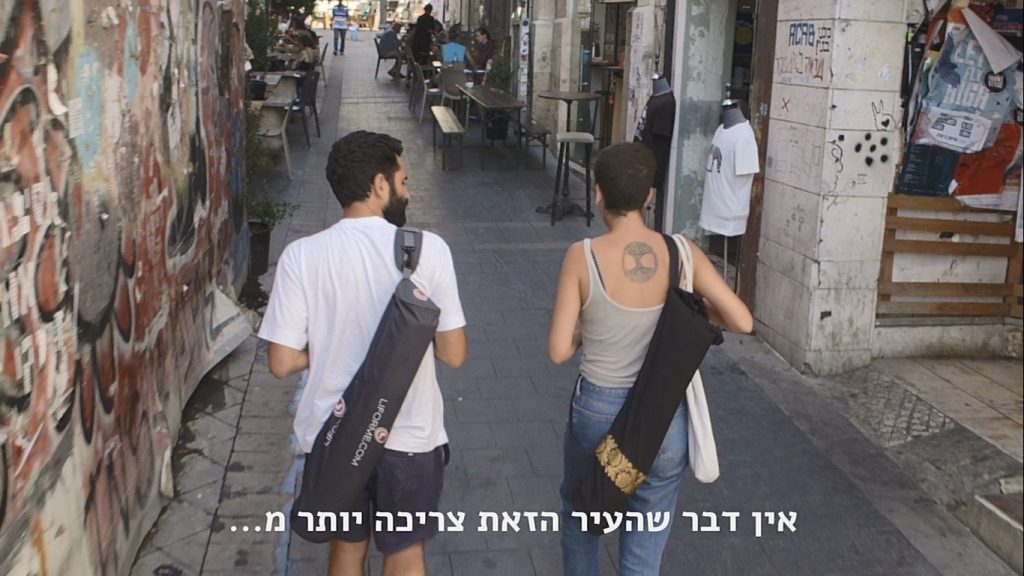 Group B:  October – February, 2021
27 Sessions: Fridays 8:00 – 15:00  
Saturdays 9:00 – 16:00
+ 
4 Day Retreat
Registration Includes
A teacher Training Manual 50+ Pages
10 Complementary Studio Classes at Sira 
+
An unlimited subscription to Sira Yoga for 200₪ a month for the length of the training
Participation in a 4 Day retreat
Yoga Alliance International 200HR teaching Certificate to Graduates
Course Content
Deepening of Asana Practice, Meditation and Pranayama (Breathing)
Yoga Philosophy and History
Applied Anatomy
Teaching Metodology
Adjusting + Assisting
Internship with Maayan and Lula
Example Daily Schedule
8:00 – 8:30am – Meditation and Pranayama
8:30 – 10:00am – Ashtanga / Vinyasa practice
30min. Break
10:30 – 12:00pm – History / Philosohy
Lunch Break
1:00 – 3:00pm – Asana breakdown, Assisting and methodology
3:00 – 4:00pm – Anatomy Clinic / Lecture
Tuition
6,800₪ Course Tuition
+
1,500₪ Retreat cost
_______
*For those with financial difficulties, it is possible to apply for a scholarship
To Register:
550₪ Registration cost
*Included in Course price
Founder of Sira Yoga Jerusalem.
Born in Jerusalem, lived 10 years in California.
Practices Ashtanga since 2008, started teaching in 2012
Maayan Shenhar is an Ashtanga Vinyasa, Yin, Dharma and Rocket teacher. Her classes offer practitioners the opportunity to try challenging asanas with humor and playfulness, as well as explore yogic philosophy in a simple and practical manner.
Maayan was lucky to study with great yoga teachers:
David Swenson – Senior Ashtanga teacher and the student of Pattabhi Jois (100HR Second Series Course)
Sri Dharma Mittra – 300HR Advanced Teacher Training
Caroline Klebl – 200HR Teacher Training
Leon London – 100HR Rocket Training, and Assistant in his 50HR Trainings
Ricardo and Jois –  100HR Rocket Training
Kristin Campbell – Certified to teach Tapsya Hot Yoga by Kirstin, Founder of the system.
Maayan holds a Bachelor's in Philosophy by from the Hebrew University and is currently working of her Masters.
Born in Jerusalem. Yoga teacher performance artist, dramatist.
Founder of Sira Yoga – Jerusalem.
Teaches yoga since 2013. Ashtanga teacher, Vinyasa Hatha based on aids and basics.
Delivers retreats of silence and meditation.
"I first encountered the concept of yoga nearly 14 years ago, in Gandhi's autobiography, when I travelled east at the age of 17. Indian culture since I first met it intrigued me, and I first encountered yoga through books. Learning yoga was alongside learning ideas from philosophers, meditation, art and Indian poetry.